With the growing catamaran segment of the yachting market, OQS continues to develop the line of Ocean Explorers to meet, exceed and push the current standards. The Ocean Explorer catamaran is your high-performance, semi-custom luxury yacht, designed for pure sailing pleasure and built to navigate and explore uncharted territory.
Before having any projects, the OQS team set a foundation for the upcoming product in the shape of several brand promises. The Ocean Explorer should differ from other catamarans on the market by offering higher quality, high-tech build methods, premium grade material and the use of skilled craftsmen. The naval architecture should also be able to skillfully balance the performance of the hull with accommodation volume and feature sporty characteristics.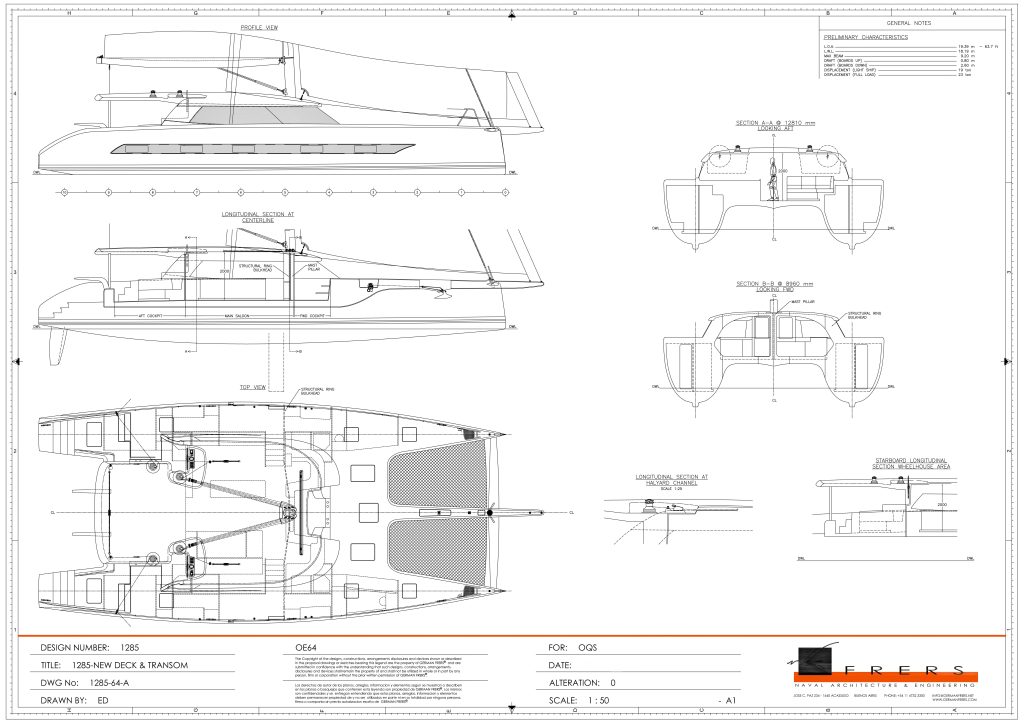 Four projects later, we can establish that these brand promises have turned into brand truths which are incorporated in every catamaran we build. The takeaway from each catamaran built has been more knowledge and improved craftmanship that enables us to further upgrade the quality, comfort and seaworthiness of the vessel.
Placing the customer at heart, it only makes sense that the yacht reflects his or her individuality and lifestyle. The performance of each yacht can be customized with the option of full carbon hull construction, a range of high-quality spars, deck gear and various sail packages. Every Ocean Explorer catamaran is customizable in layouts, fabrics and finishes throughout the yacht, to make it your own.
To accomplish this, we have built a team consisting of companies with the right mindset and decade's worth of boatbuilding experience. Riskas Snickeri is a carpentry established in 1980 with heritage going back to the very start of the famous Ostrobothnian yacht industry. The craftsmen are skillful with both traditional and modern materials and the results are known to be of the highest quality. With 30 years of dedication to marine electronics, Acu Elektro is an expert at working with both design and installation of equipment that significantly improves the comfort onboard. WiBo-Metall has got close to 30 years of experience of operating as a supplier of metal components to the yacht industry. They are specialized in stainless steel, but can also do magic with titan and aluminum in a way that makes the building process smoother and enhances the functionality of the catamaran. The youngest company of them all, PolyPoint, is an engineering company established in 1998, but with roots going much further back. The skilled engineers have experience from designs ranging between 46-197ft and are known for the functional and innovative solutions they bring to the projects.
In the near future, we will present the various segments within OQS that makes the Ocean Explorer catamarans the premium yachts they are, and how they can be specified to match the sailing plans and aspirations for adventures of the owners.