FROM A SERVICE WORKSHOP TO A METAL WORKSHOP
Wi-Bo Metall was founded in Kronoby in 1968. Originally, the idea was to offer service and repairs for cars and agricultural machines. However, during the first year of operating as a service workshop, the founder of Nautor's Swan got in touch and asked if it would be possible to manufacture boat fittings for them. And of course, the answer was affirmative. From that day, we have been co-operating with Nautor, says Kennet Skuthälla, CEO of Wi-Bo Metall. This collaboration set the base for the company's core business and is also the premise behind its slogan: "We Make it Possible." Since then, most of the production has been boat fittings, which are mainly manufactured for the boatyards located in the Jakobstad-Pietarsaari region. "We have the expertise and a broad machinery to match it," explains Skuthälla.
Wi-Bo Metall can be at service with water jet cutting, CNC machining, bending of both pipes and sheet metal, TIG- MIG- and electrode welding, and various grinding methods and mechanical polishing. Wi-Bo Metall also has a close collaboration with several reputable subcontractors in the area. So, if there's anything that cannot be done in-house, it can be easily arranged via them. Electrolyte polishing, anodizing, and laser cutting are normally arranged this way.
Wi-Bo Metall also follows a "clean workshop" policy. What this means, is that they keep materials separate and do not mix in iron-based alloys at all. The reason for this is to avoid surface corrosion on the products they make. This is something they feel is particularly important, to maintain the quality level of their production.
Today, the company is owned and run by Kennet Skuthälla and Sami Mäki-Rautila, the second and third generation of the family company.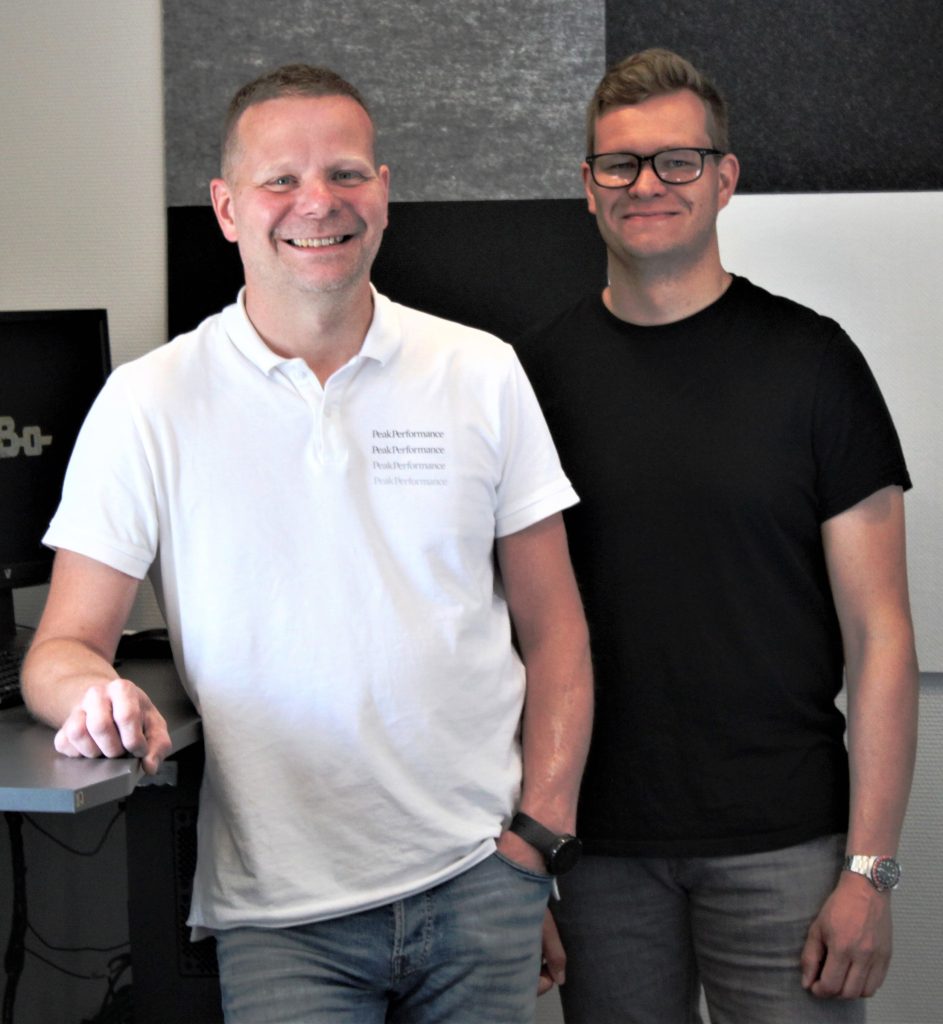 Kennet Skuthälla (left) and Sami Mäki-Rautila (right). 
CREATING TOGETHER
Wi-Bo Metall is a founding partner of OQS and manufactures a rather substantial portion of the metal products for the Ocean Explorer catamarans. Because Wi-Bo has been a part of the OQS team from the very beginning, they have had the advantage of assessing the various needs and can develop different solutions for the catamaran models. "It's a great advantage to be involved in both design and manufacturing, because we can more easily come up with cost-effective solutions," says Skuthälla.
The founding companies behind OQS have been co-operating for many years prior, and they wanted to create something together where all involved parties could use their experience and knowledge. With time, this turned out as OQS.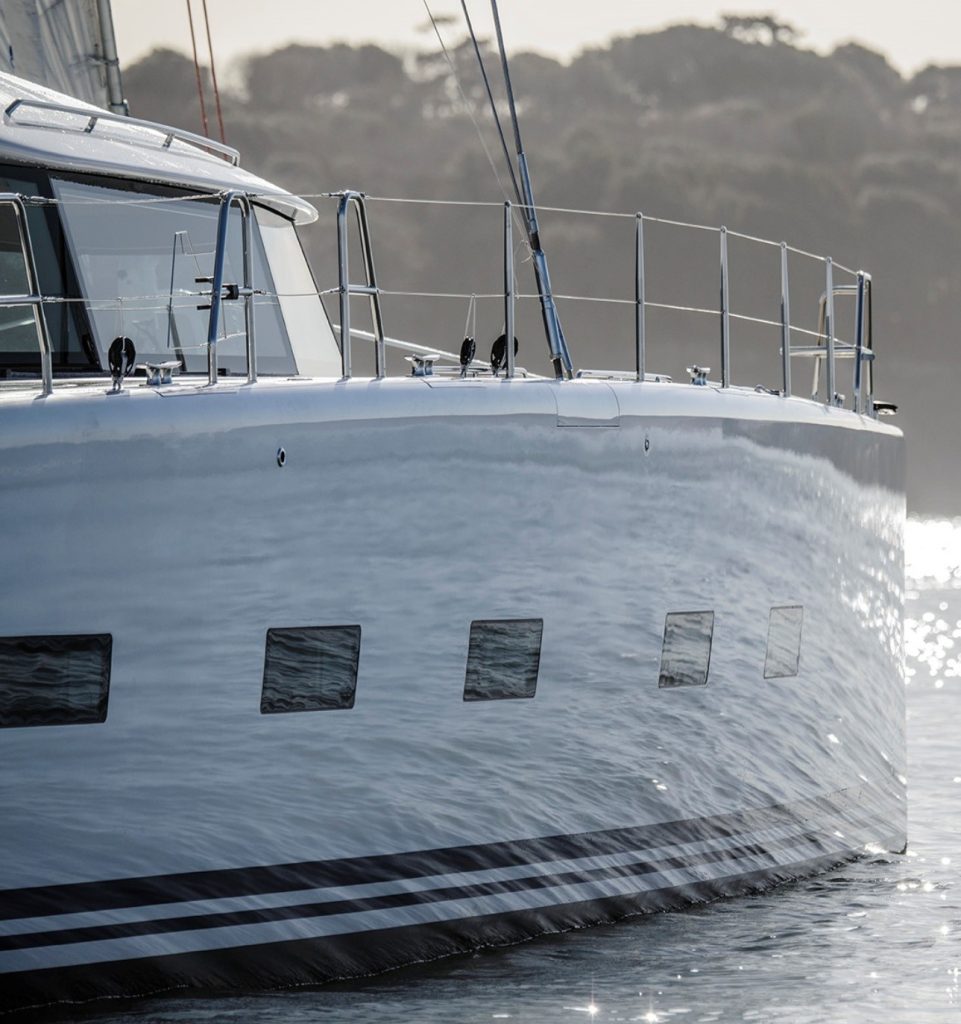 "OUR JOB BEGINS WHERE THE CATALOGUE ENDS" 
The concept, "Our job begins where the catalogue ends," is the perfect description for the core of the company – most of the production and manufacturing is completely adapted to the client's wishes. This will ultimately lead to solutions that benefit all parties involved.
Wi-Bo Metall manufactures and develops the product together with the client so that the product is as customized as possible. The products are designed in a manufacturing-friendly and cost-effective way, making sure that the client's quality requirements are met while keeping environmental factors in mind. A natural result of this functional concept is a tight-knit relationship with the client and a more sustainable product.
With 30 years of experience, Wi-Bo Metall has good opportunities to design and construct in both 2D and 3D, meaning that they can receive and process drawings or models in almost any format. If there are no drawings, the company can create simple or advanced 2D or 3D models and manufacturing drawings as desired.
Materials that are used in the production are stainless steel, titanium, aluminium, various bronze and copper alloys and plastics such as POM. They avoid iron due to the "clean workshop" policy mentioned above. With their broad expertise and versatile machinery, these materials can be shaped, processed, and welded as desired. The final products often have a mirror-polished, brushed or bead blasted surface finish. Aluminium items can be anodized if desired.
Skuthälla concludes by saying that "Our goal is to constantly develop our methods, both in terms of manufacturing and procedures, but also when it comes to the machinery. We try to keep a broad spectrum regarding the use of different machines, to achieve great machining coverage in our production, resulting in an increased total efficiency."
To learn more about Wi-Bo Metall and their services, please visit https://www.wibo.fi/